If you want to send an e-mail,

Welcome, Here Is My Resume

Summer 2015

- I did work at the Library of Congress II in College Park Md. for Napkinsketch Productions

documentary,

Fruits of Peace.

I was searching for pictures, movies, footage, and documents related to the shooting down of pilot

Wilmer Grubb

. It was three weeks of intensive searching in the archives. I would like to do more work in this area.
My teaching qualifications are as follows:
1. Advanced Professional Certification as a Social Studies teacher, 2013 - 2018.
Fall 2012 to Present

; The Seton Keough High School, Baltimore Md. Social Studies Grades 10 and 12
Fall 2008 to June 1012

; The Beddow Collegiate Preparatory School, Accokeek Md. Social Studies Grades 7-12



January to May 2008; Catapult Inc. (at Friendship Collegiate Academy) Reading Instructor grade 10 (This position was funded by the Department of Education and several textbook companies, we were field testing instuctional components of Common Core)

Fall 2007 to January 2008; The Chelsea School, Silver Spring Md. One on One Teacher

Fall 2001 - Summer 2007; The Academy of the Holy Cross, Kensington Md. Social Sciences, Music Teacher

Fall 2000 - Spring 2001; Options Public Charter School, Washington D.C. 8th Grade Teacher

Fall 1998-Spring 2000 ; Substitute Teacher, Howard County Public Schools

Fall 1996-Spring 1998; Albert Einstein High School, Kensington, Md. Social Studies Teacher

Fall 1991-96; Substitute Teacher, Montgomery County Public Schools
Fall 1988 to Spring 1991; Substitute Teacher, Eleanor Roosevelt High School, Greenbelt, Maryland
Fall 1986 to Spring 1988

; , Regina High School, Hyattsville, Md. Social Studies Teacher

<>



Fall 1985 to Spring 1986

; The Reinhard School, Laurel, Md.

Social Studies and Composition Teacher,


2. In Home Private Music Teacher 1985-PrNovember esent.
1986 - Present; Guitar and Piano lessons, in the home of the student


3. Swimming and Lifeguarding teacher, certified by American Red Cross, 1976-Present.
Summer 1976-78; Swimming and Lifeguarding instructor, Old Dominion University Pool, Norfolk Virginia
1991-93; Swimming instructor, Martin Luther King Pool, Silver Spring Maryland
1993-95; Swimming and Lifeguarding instructor, Montgomery Aquatic Center, Rockville Maryland
1995-2005; Swimming and Lifeguarding instructor, Olney Aquatic Center, Olney, Maryland
I have also been a lifeguard and pool operator since 1976. From the summer of 1986 to 2001, I was the pool operator and supervisor at the College Park Towers in College Park Maryland. In 2002 and 2003 I was the manager at the College Park Woods Swim Club.
I worked in retail from 1980 to 1982, and for the Christmas season 1985. I have also worked as an usher at a sports arena and have delivered pizzas.
My Biography
I was born in Morgantown West Virginia, where my grandfather was a prominent politician. He died when I was a baby, so I didn't know him. I lived from the time I was 6 in Norfolk Va., where I lived through my school years. I went to Blessed Sacrament Catholic School through grade 8, and to Norfolk Catholic High School.
I started taking piano lessons in 1965, and I took up the guitar in 1971. I always liked music, and one of my favorite TV shows during the 1960's was the Smothers Brothers Comedy Hour. I saw bands like the Who, the Doors, and the Jefferson Airplane for the first time, and one of my favorite pieces of music is "Classical Gas" by Mason Williams. I first saw that song performed on the Smothers Brothers show.
While I was in grade school I started collecting comic books, but I got out of that and went over to collecting music around my senior year in high school. My biggest collection is the Who, I have all sorts of different label pressings of vinyl and on cd. My other two favorite bands are the Velvet Underground and Black Sabbath. I also started collecting bootleg tapes back then.
I attended Old Dominion University in Norfolk Va. And West Virginia University in Morgantown, and I graduated from O.D.U. in 1980.

I got a job as an assistant manager of a shoe store right out of college, and I stayed with that company until 1982. I worked at Sovran Bank (now Bank of America) for a little while, but then I got a job as the lifeguard at an apartment building in Norfolk for the sweet summer of 1982. It was a very relaxing summer, and I actually passed Trig that summer too. That fall I got a job as the head lifeguard at the Norfolk Central Y.M.C.A. in the fall of '82. I also got in a band. It was a thrash punk band called Front Line, and I played bass and wrote 4 songs. When Andre quit as our singer, we went with Pat for awhile then ended up with Dale. We were called "God's Will". We had a half hour set and did shows with other bands, and it was the most fun part of my life. I played in places like CBGB's in New York, and did shows with a lot of people who became major musical figures in the 1990's. We put out a record after we broke up called You're On MY Property Now Son! It's also on other websites, such as this auction site. Someone even mimiced the cover HERE. The summers of 1982 and 1983 are probably the most fun summers I ever had.
In 1983, I moved to College Park, Maryland to go to graduate school at the University of Maryland. I didn't finish graduate school, I became a teacher in 1985. I taught part time at a small school in Laurel, but I was only there one year. I started teaching in 1986 at Regina High School, a girl's Catholic high school in Hyattsville in 1986 and taught there until the end of the school year in 1988. I also began teaching private music lessons in 1986, and I still do today.
I taught as a substitute teacher in the Prince Georges County Public Schools from 1988 to 1991, and in Montgomery County from 1991 to 1996. This time was fun, I was working as a d. j. for Nard's Rock And Roll, and I got to play in a lot of major clubs in D.C., Maryland and Virginia. I bought in and became a partner in 1990. The best spot was the River Club, where I spun from 1988 to 1990 as a dj then had the contract until the cub closed in 1992. I met people like Richard Nixon, Mick Jagger, and Casey Kasem. The two best times were when I spun 4 or 5 Lou Rawls songs while Lou Rawls himself was dancing on the dance floor, and the time I met Muhammed Ali.
I became a long term substitute at Albert Einstein High School in the fall 1996. I was hired as a full time teacher in 1997, but I didn't go back in 1998. My mother went into the hospital the day before school ended that year, and died the weekend after. After she died I took some time off and worked in Howard County from 1998 to 2000.
For the 2000 - 2001 school year I worked at the Options Public Charter School in Washington D.C. I was fun and rewarding, I had fourteen students to worry about and the setting was really nice, within sight of the U.S. Capital building. But I decided I wanted to go back to teaching high school, and I wanted to go back to the Catholic schools, so I left at the end of the 2000 - 2001 school year. I also won the Teacher of the Year award, of which I am very proud. The competition was top notch. I especially thank Kalida Stokes, who gave me valuable guidance in the Expeditionary Learning Outward Bound curriculum.
In the fall of 2001 I went back to where I started, in a Catholic high school. I taught at the Academy of the Holy Cross, it's actually close to Einstein in Kensington Maryland. I taught Structure and Analysis, Speech, Instrumental Music, World Studies, Latin American History, Middle Eastern History, Asain History and Government at the Academy, and moved on in 2007.
In the fall of 2007 I substituted or actually guest taught at Our Lady of Good Counsel, the Key School, Archbishop Spalding High School, and St. Mary's in Annapolis. I like the Catholic schools the best, although Key is a lot of fun. There are no bells and it's a really relaxed environment. I worked from early November 2007 to late January 2008 at the Chelsea School. Chelsea contracts to the public schools in Prince Georges, Montgomery, and St. mary's counties, helping students who have reading disabilities. There are only three or four students in each class, and there's a reading component every lesson. Even students taking Calculus and Chemistry get a reading lesson every period, every day.

In the spring of 2008 I went to work for Catapult Learning Corp. The program I worked on was funded by the Department of Education. We applied Reading methodologies to high school level classes such as Social Studies, English, and Math. The idea was to boost the reading interest and skills of low to mid range high school students. We worked at Friendship Collegiate Academy, a charter high school in Anacostia. It was a wonderful place to work.The students were all African American from low income and distressed backgrounds. The atmosphere at Friendship pushed the kids to succeed. All students have to take 2 AP classes before they graduate, and the results are on par with the Catholic/ private school results in DC.These kids would have been going to Anacostia or Springarn High Schools if they weren't at Friendship. They were great, and I never gave out a single discipline referral. My car was broken into in the Metro lot, though.


From the fall of 2008 to 2012 I worked at the Beddow Collegiate Preparatory School, a small junior-senior high school in Accokeek. I taught 6 classes, but they're all small. The school website is Right Here.

In 2011, I began a part time career working with buyers and sellers in real estate. I work out of the White Flint office of Weichert, Realtor. My email is below if you want to talk about buying or selling a house!
In the fall of 2012, I began teaching at the Seton Keough High School in Baltimore. It's 23 miles, but I only have 5 traffic lights to go through. I do Model UN as a co-curricular activity. The school web site is Right Here. My academic website for SK is Right Here.

Here is my home in College Park Md.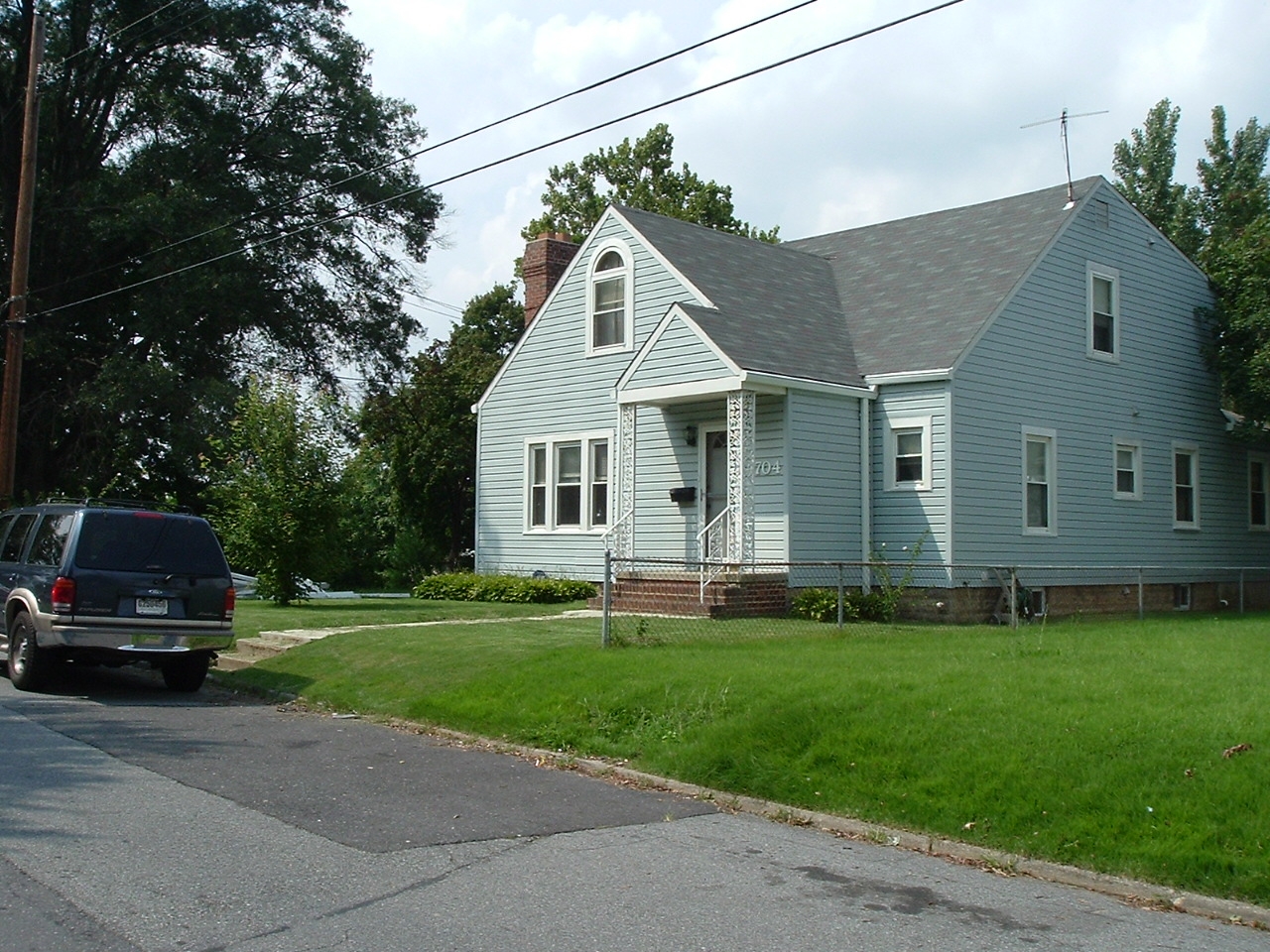 I live with two roomates, two cats, and a pond of fish. Keep up with me on:
ct m

---
If you want to send an e-mail,

---